REPORT
The Healthy Alternative to Cookies
The recipe for identity needs an overhaul
What You'll Get
The secrets to how consumers want to interact with you
The key ingredients for measurement success
The top 4 cookieless identity options and how they stack up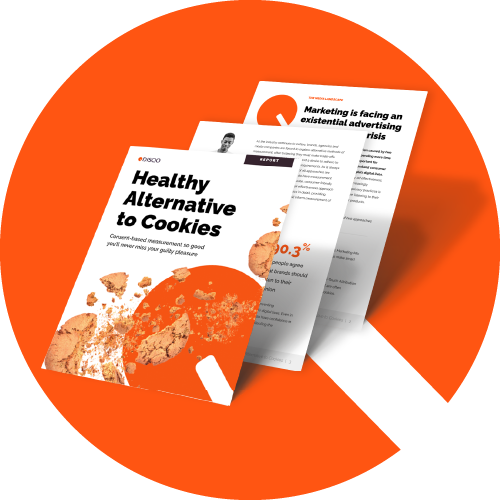 Your Cookie Detox
Get on the consumer's side and get healthy
The cookie is crumbling
Cookies, the old guilty pleasure for measuring ad effectiveness, conversion and attribution, are finally off the table as audiences get savvy about privacy practices. Unfortunately many new "identity" solutions are just more digital junk food.
Quit stalling. It's time to detox.
Brands, agencies and media need a new approach to identity if they want to play in this space. See how clean your insights can be — whether you're on the brand, agency or media side. Try our recipe for advertising effectiveness and business growth.